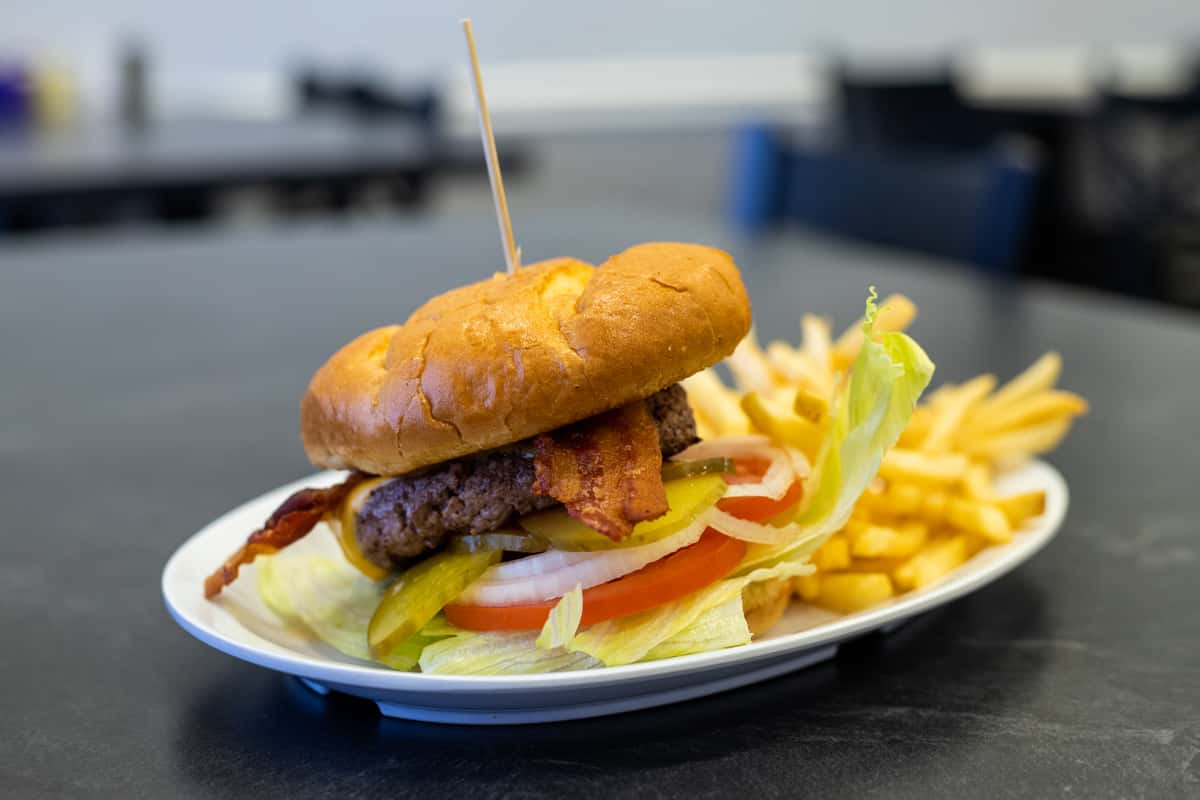 Take part in the All-American experience with a Mel's Diner Hamburger!
Take part in the All-American experience with a Mel's Diner Hamburger!
Mel's Diner, with its retro-inspired ambiance and a menu boasting a wide array of comforting classics, is a beacon of American culinary tradition within Port Orange. Among the many delightful offerings, the classic American hamburger takes center stage, embodying the spirit of this iconic eatery. The hamburger is more than just a meal; it is a sign of American culture and embodies the essence of simplicity and versatility, making it a quintessential choice for lunch. At Mel's Diner, the hamburgers are crafted with care and attention to detail, ensuring each bite is a delicious journey through the flavors of Americana.
Mel's Diner takes pride in sourcing the freshest, high-quality ingredients to create their signature hamburgers. The beef is perfectly seasoned and grilled to juicy perfection, nestled between soft, toasted buns, and garnished with a delightful array of toppings. From crispy lettuce and ripe tomatoes to savory pickles and your choice of cheese, the toppings complement the succulent patty, resulting in an irresistible burger. The perfect balance of meat and toppings ensures you leave the table feeling satisfied yet eagerly looking forward to your next visit.
Beyond the delicious food, what truly sets Mel's Diner apart is the sense of community it fosters. It's a place where locals gather to share stories, laughter, and a delicious meal. The staff at Mel's Diner treats each guest like family, making every visit feel like a homecoming. Embrace the nostalgia, relish the taste, and make Mel's Diner your go-to destination for an authentic American dining experience. So next time you want a hearty lunch, stop into Mel's Diner, and savor the flavors that define the American culinary heritage, one bite at a time.