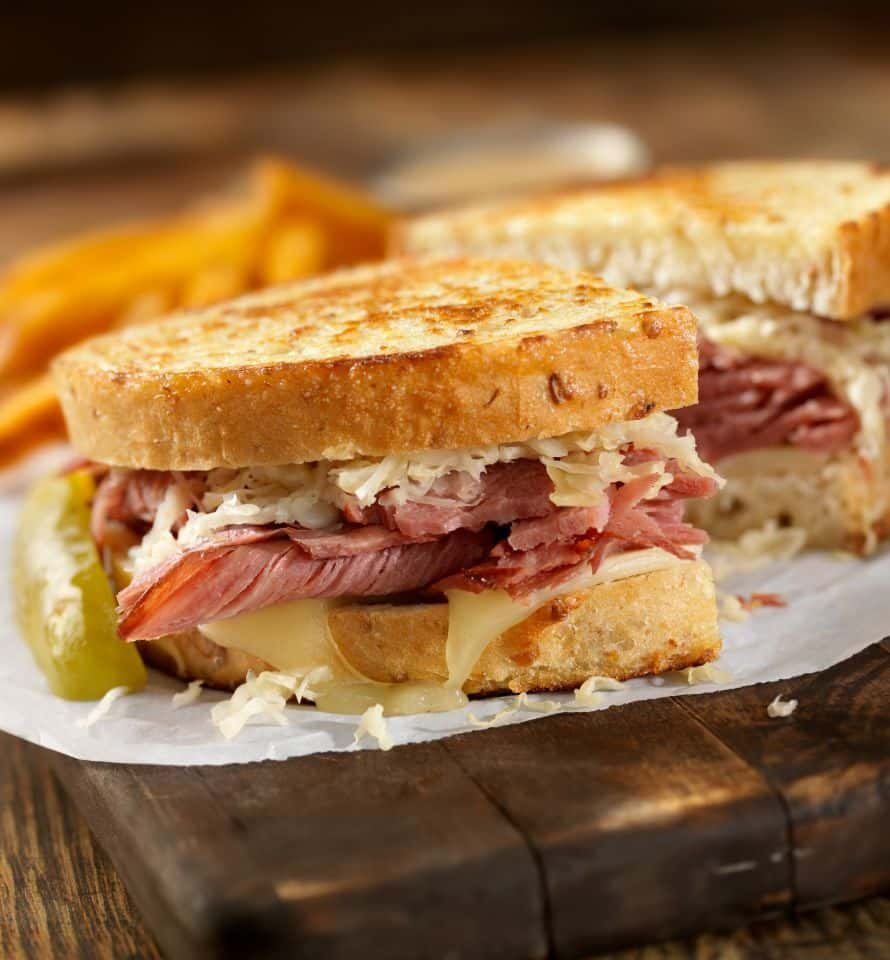 What's for Lunch at Mel's Diner?
What's for Lunch at Mel's Diner?
If you're looking for a lunch spot to satisfy your cravings, head to Mel's Diner in Port Orange. This local treasure is known for its fantastic breakfast and lunch options that keep patrons coming for more. And with its mouthwatering lunch menu featuring unique twists on traditional classics, Mel's Diner promises a memorable dining experience that's not to be missed.
From the perfectly grilled turkey in the Grilled Turkey Reuben to the succulent strips of grilled chicken in the Chicken Philly and the tender roast beef slices in the French Dip, Mel's Diner brings its spin to each dish, making them fan favorites.
So, let's see what makes up these Mel's Diner favorites.
Mel's Diner has taken a classic and added their unique spin with the Grilled Turkey Reuben, which features perfectly grilled turkey seasoned to perfection, sandwiched between slices of toasted rye bread topped with sauerkraut, Swiss cheese, and Russian dressing for a flavor explosion. The perfect balance of the smoky turkey, tangy sauerkraut, and creamy dressing make the Grilled Turkey Reuben special. Order it with some fries or a fresh salad, and you've got a lunch that'll brighten your day.
When your tummy rumbles and you're in the mood for hearty fare, the Chicken Philly at Mel's Diner is the real deal. Imagine succulent strips of grilled chicken, sautéed onions, green peppers, and melted provolone cheese, all snuggled up in a perfectly toasted hoagie roll. The Chicken Philly is pure comfort food done right. Whether you enjoy your meal with friends or grab a quick bite, it's the kind of sandwich that keeps you fueled and smiling all afternoon.
Mel's Diner is famous for one thing: serving up the finest French Dip in town. Slices of tender roast beef are piled high on a soft French roll brought to your table with a side of savory au jus for dipping. If you appreciate the timeless appeal of a classic, the French Dip won't disappoint. Pair it with a steaming cup of Mel's coffee or a refreshing iced tea for a lunch that hits the spot.
Lunchtime at Mel's Diner in Port Orange is like a culinary adventure waiting to happen. While we've highlighted these fantastic dishes, their menu is a treasure trove of delightful options, ranging from traditional breakfast platters to juicy burgers and fresh salads.
So, whether you're a long-time Mel's Diner enthusiast or looking for a new lunchtime favorite, it's time to explore their mouthwatering menu. Gather your friends, family, or co-workers, and get ready to enjoy a lunch that's sure to please every palate. Your taste buds will thank you!